Welcome to the Long Island Orchid Society
Established in 1953, The Long Island Orchid Society is a group of fun-loving orchid growers with a wide range of experience.
Our members grow in every possible environment: on windowsills, under lights, and in large or small greenhouses.We have pure beginners who want to know how to keep their recent orchid acquisition alive and how to get it to bloom again. Some of our members are experimenting beyond the realm of the widely-available moth and slipper orchids into the world of exotic species and complex hybrids.
The goal of the Long Island Orchid Society is to provide its members with the knowledge to make orchid growing fun. The Long Island Orchid Society has monthly exhibitions and raffles, knowledgeable speakers, periodic auctions of a wide range of orchids and a monthly culture corner, where growers of all skill levels bring their plants and questions and receive expert guidance. Join us soon!
The Long Island Orchid Society meetings are held on the second Thursday of every month.
Knights of Columbus, Joseph Barry Council 2520
45 Heitz Place, Hicksville, NY 11801
(The venue is approximately a 10 to 12 minute walk [0.6 mile] from the LIRR Hicksville Station)
---
The Long Island Orchid Festival is back!!!
Save the date--June 3rd through the 5th. Visit the
festival page
for details including vendor pre-order forms.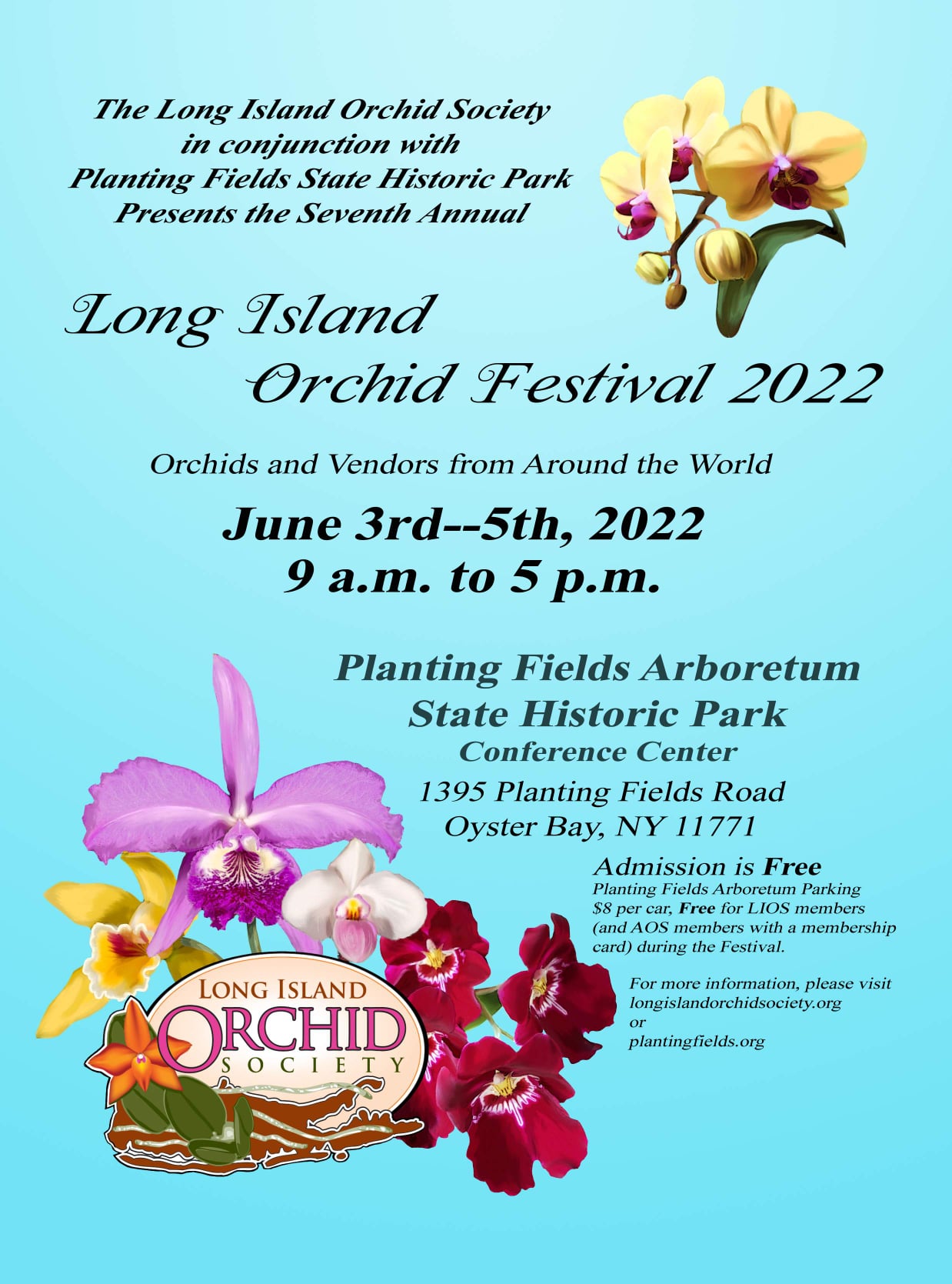 Featuring the Following Vendors
Ecuagenera
J & L Orchids
the orchidPhile
Waldor Orchids
White Plains Orchids
Join us on Facebook!